About Us
Levy Employment Law, LLC is dedicated to assisting employers through the challenges of managing their employees in a fair and consistent manner that complies with the law. Small employers can look to us as their multi-faceted external employment law counsel and employee relations function. Mid-sized and large companies leverage Levy Employment Law, LLC to augment their in-house HR and Legal functions for resolution of complex human resources issues, workplace investigations, training and representation before administrative agencies. In addition to these services for businesses, the firm counsels and represents individual employees with respect to their hire and departure from employment situations.
I had the pleasure of working with Tracey for many years as she advised our firm on employment law and labor relations. Her wise counsel, attentiveness, and thoroughness were extraordinary, and to this day she remains one of the best attorneys I've had the pleasure of working with in almost 20 years of corporate labor relations.
Tracey I. Levy, Esq.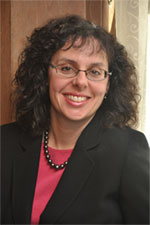 Tracey I. Levy is the founder of Levy Employment Law, LLC. Offering clients the benefit of her 20 plus years of legal and employee relations experience, Tracey guides managers and in-house counsel through the full employee life-cycle, providing practical advice on workplace-related issues.
Through Levy Employment Law, LLC, Tracey designs and develops employee handbooks, workplace forms, legal notices and guidance for HR professionals and managers to implement and improve employment processes. She also drafts and negotiates employment and severance agreements on behalf of both businesses and individuals. Tracey trains managers, HR professionals and individual employees on appropriate workplace conduct, employment law compliance and HR best practices. She conducts workplace investigations in response to internal employee complaints and recommends solutions to these concerns, as well as advises employers and individuals on performance management, medical/religious accommodation, compensation, hiring, promotion, termination, reductions-in-force (RIFs) and other workplace issues. Tracey further defends businesses against discrimination, wage and hour and unemployment claims before government agencies.
Tracey's clients range from small consulting firms to Fortune 500 companies, as well as individuals, from a diverse range of industries, including fashion, financial services, gaming, health care, hospitality, insurance, marketing, not-for-profit, real estate, retail/wholesale, and technology.
Complimenting her legal practice, Tracey is also an adjunct instructor with Cornell University ILR School's Human Capital Development program in Manhattan.  Through the Cornell program, Tracey trains HR professionals and managers in a broad range of industries on subjects including equal employment opportunity laws, employee relations and conducting workplace investigations.
Immediately prior to forming Levy Employment Law, LLC, Tracey was an Employee Relations Specialist with UBS AG, where she was responsible for ensuring consistency and fairness for this 20,000-employee organization in its approach to managing UBS employees. Serving as the Americas HR policy lead, Tracey advised on policy interpretation and employment law obligations, led strategic planning and rollout of new HR policies and processes, and developed and delivered training to achieve adoption.
Tracey Levy is a terrific resource for Employment Law & Employee Relations matters. She couples relevant expertise with the proven ability to achieve excellent results, especially in the areas of investigations, policy compliance and process review.
At UBS, Tracey regularly led workplace investigations in response to employee concerns and recommended remedial action as appropriate. She counseled HR and line managers on a daily basis regarding performance management, leave administration, workplace accommodations, and workplace disputes. Tracey also advised on individual selections and implementation of reductions-in-force and outsourcing/offshoring initiatives. Tracey created and led in-person and virtual classroom trainings for managers, employees and HR professionals on matters related to appropriate workplace conduct, compliance with US employment laws and effective performance management.
Complimenting her years of hands-on HR experience, Tracey is an experienced employment lawyer, having worked for more than eleven years as an attorney in the Labor and Employment Law Department of Proskauer Rose LLP, one of the nation's leading labor and employment law firms. Tracey defended employers in court and before administrative agencies regarding claims of unlawful harassment, discrimination and retaliation, wage and hour violations, breach of contract and tort. Tracey's clients ranged from multi-national corporations to small private businesses, in various industries including retail, education, shipping, financial services, consulting, not-for-profits, health care, technology and hospitality.
At Proskauer, Tracey also served as the department lead on HR policies and employee/manager training program development. She regularly counseled clients on various employment law matters such as policy and manual development, performance management, workplace investigations, contracts and reductions-in-force. Tracey created, enhanced and led training programs for preventing harassment and discrimination, and developed content for on-line training programs offered by WeComply.
"I have partnered with Tracey on multiple ER related and policy challenges over the years. She approaches each scenario not only with an ER lens but with a commercial understanding – a true asset when dealing with clients in this industry."
Tracey began her legal career as a senior court attorney with the New York State Court of Appeals where she reviewed motions for leave to appeal and sua sponte inquiries that covered the full scope of New York civil litigation.
Tracey is a graduate of Yale Law School's LLM program, where she focused her studies on employment and labor law. Tracey earned her JD summa cum laude from Albany Law School of Union University and a BA in Political Science magna cum laude from Union College.
Tracey is admitted to practice in New York and Connecticut. She is a member of the New York City Bar Association, where she serves on the Disabilities Law Committee, the Westchester County Bar Association, the New York State Bar Association, and the American Bar Association, as well as the Society for Human Resource Management and the Westchester Human Resource Management Association. Tracey periodically speaks to local business and trade organizations on employment law developments and she publishes a quarterly newsletter, Takeaways, that covers the most current changes in employment law impacting employers in the New York tri-state area.
Small firm,
big network
Learn about our "Small firm,
big network" practices.
Click here »
---
What our clients are saying:
*Prior results do not guarantee a similar outcome.